The Cape Farm and Garden Tour 2021 To Benefit Food Charities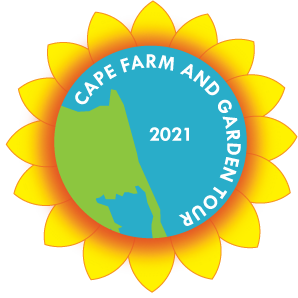 The Cape Farm and Garden Tour 2021 on Saturday, June 5, 2021 from 9 AM to Noon and from 1 PM to 4 PM, will raise money to benefit local food charities that serve this region.  The Tour includes three beautiful venues – Lavender Fields at Warrington Manor, LLC, a working herb farm with gardens, Mill Pond Garden, Inc., a small gem of a public botanic garden on Red Mill Pond, and the famous Shimizu Garden in old town Lewes with charming, sophisticated garden rooms around a three-hundred-year-old house, rarely available to public access.
The tour comports with State covid safety guidelines, masks, and social distancing.
Staff at each destination will check visitors in as they arrive at their scheduled time and be available to answer questions.  At each destination, visitors may enjoy self-guided tours. Masks and social distancing apply. Restrooms are not available at the venues. The ticket scheduled timing allows enough time to thoroughly enjoy each destination, including shopping, as well as time to drive to the next destination, approximately ten to twenty minutes away, and arrive at the visitor's appointed time or shortly after if traffic is slow. Keeping to the schedule as much as possible is important due to covid crowd size safety limitations and parking limitations at two of the destinations. All three destinations are at least partially accessible to wheelchairs with a pusher.